I LOVE Victoria on Masterpiece. I could watch it again and again–and I have–while stitching, of course! If you haven't read the book yet, it's a must-read! This needlecase cover is quick to stitch. I did mine on garnet aida and finished with felt and ribbon.
Victoria needlecase free pattern PDF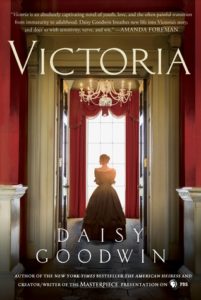 Recommended Reading
Victoria by Daisy Goodwin. St Martin's Press, 2016.