Patterns with limited availability.
Retro Xmas Tree
Currently available in the Just Cross Stitch 2019 Christmas Ornaments Special Issue Magazine.
Recommended Reading: Merry Memories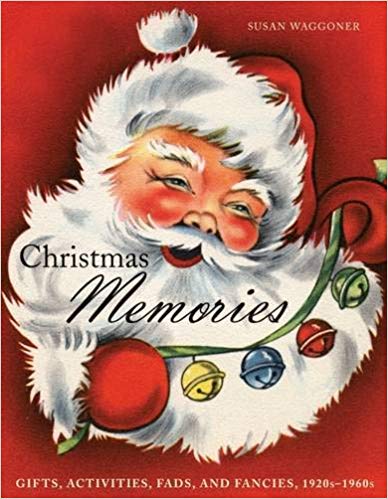 Spring Queening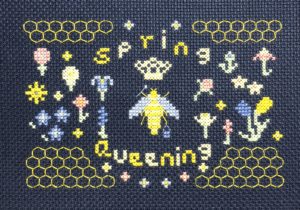 This pattern was only available at The Crafty Ewe during the 2019 Collective Stitch. It will be re-released in 2020.
Coordinating patterns for Winter and Autumn which were past Collective Stitch themes will be released in future.
Sign up for my Newsletter to stay updated.
The violet loved to have her tread upon its purple leaves;
Before her gentle presence birds ceased not their caroling;
She shed a tranquil joy on all, as does the early Spring.
She never chid her serving-maids about their tapestry;
And yet, of all that busy hive, she was the fair Queen Bee.
excerpt from How Lady Blanche Arundel held Wardour for King Charles. Historical & Legendary Ballads & Songs by George Walter Thornbury, 1876.
Recommended Reading: Royal Reads